Seddon
First of all, we would like to acknowledge the traditional owners of this land, the Wurundjeri Woi Wurrung and Bunurong peoples of the Kulin Nation and pay our respects to their Elders, past, present and emerging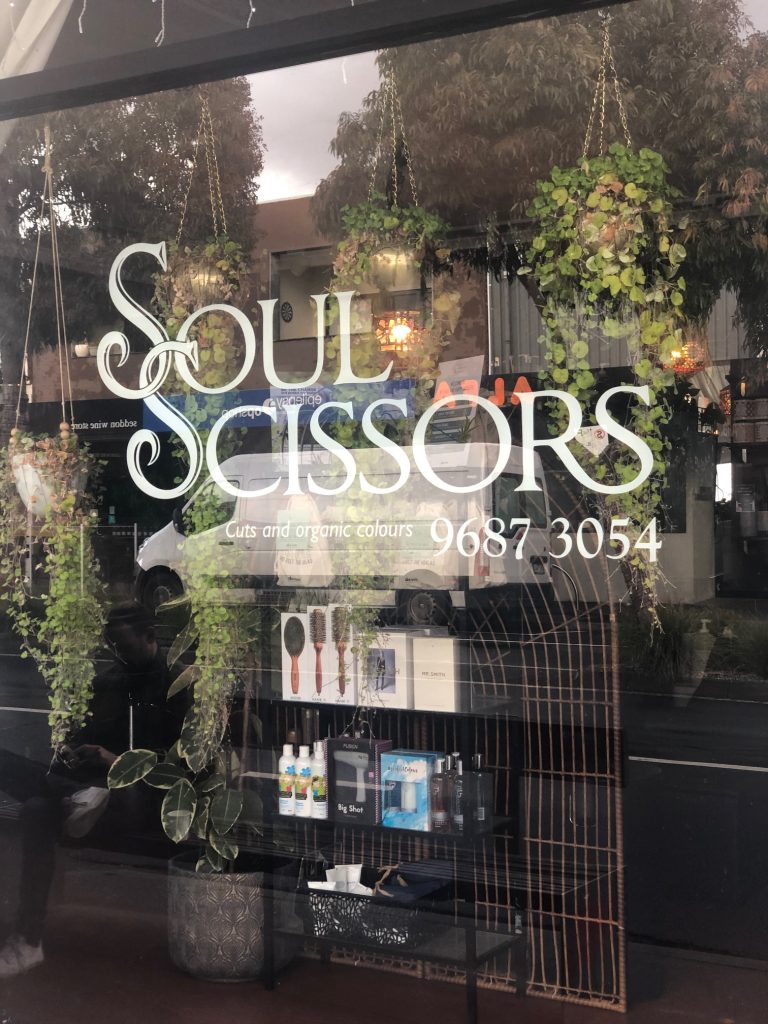 Soul Scissors is a hair salon in the village of Seddon, just 15 minutes west of Melbourne's CBD. We've been operating since 2009 and with 40+ years of collective experience, we've got you covered.
We love hair! We love making it look the best it can be, we also love making you feel good too, not just your hair, for us, that means getting to know you, and determining what exactly will work in your favour and how well you can manage your hair at home.
We reckon we've got a pretty good approach to our industry, in terms of the products we use and the stuff we send down the drains.
Look good, be good
Soul Scissors prides itself on providing you with professional and quality services while simultaneously being conscious of our environment.
Our quality products are sourced from nature. We aim to reduce our impact on the environment without taking away any part of the epic style and colour you deserve.
To save you from chemical excess, our salon is free of Ammonia, PPD, SLS and Parabens.
We are also proudly a part of the Sustainable Salons Revolution that sees 95% of our salon waste recycled and redistributed. As little as possible goes to landfill.
Taking action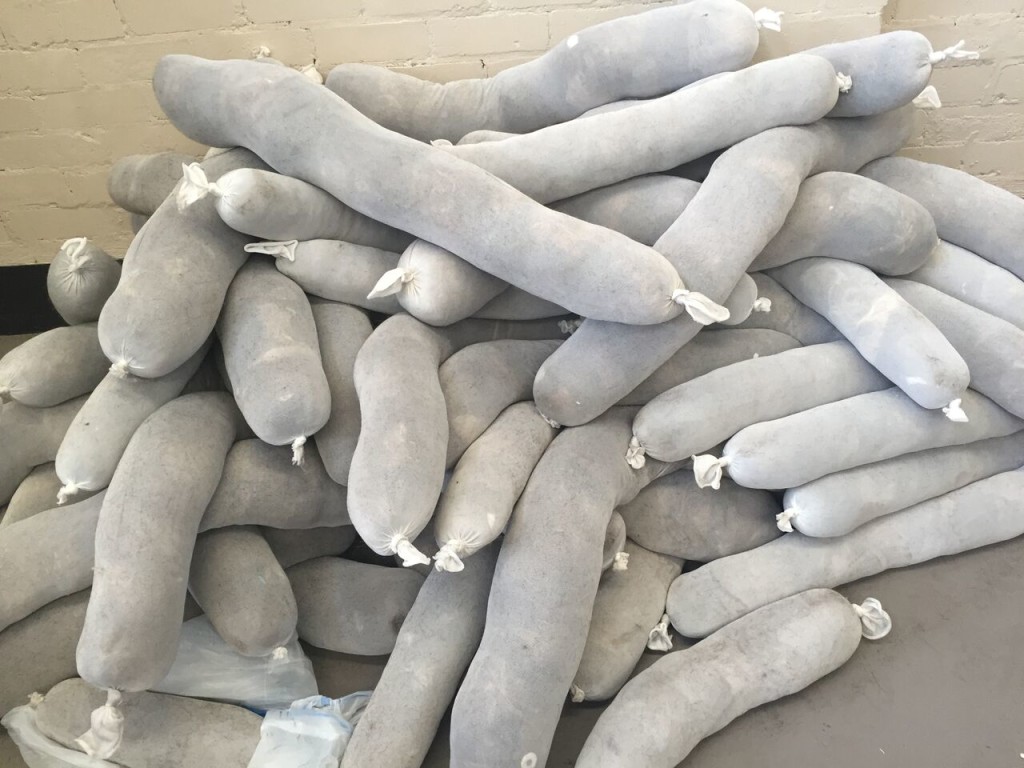 How's this for a stat? In the 2014-2015 financial year, there were 86 oil spills in the ports and coastal waters of Queensland. That's more than one oil spill a week in just one state of Australia.
And you know what's great for mopping up oil? Hair.
That's just one of the reasons Soul Scissors has joined Sustainable Salons Australia. SSA collects 95% of our waste – all hair, all chemicals, plastics, paper, metal, and our discarded tools. SSA re-purposes or recycles everything it collects, and any proceeds are donated to charitable organisations helping the community.
We add $3 to your salon fee to cover it. We feel pretty great about it.
Find out more at Sustainable Salons Australia website
Products we choose to use

EVO HUE-VERSE
We have proudly teamed with Evo and brought change to our Hue-verse, 'Evo hue-verse is a complete range of ammonia-free permanent colour and demi-permanent gloss that provides out-of-this-world performance without compromise.'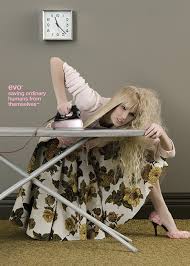 EVO. SAVING ORDINARY HUMANS FROM THEMSELVES™
Born from a desire to shake up the hair industry status quo, we have grown from an Aussie upstart into a global movement of salons, stylists and free thinkers. from humble beginnings to big ideas… our mission has remained the same: saving ordinary humans from themselves. we challenge the status quo, inspiring a movement of free thinkers, to create change for the better… with honest beauty products that respect people and the planet.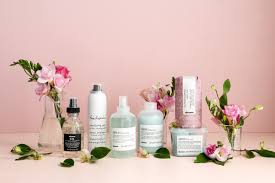 DAVINES. A PRODUCT WITH SOME BIG IDEAS
"At Davines, we believe that living a balance of beauty and sustainability, what we call 'sustainable beauty,' can improve our live and the word around us."

Davide Bollati, President, Davines
Contact us
Address
170 Victoria Street
Seddon VIC 3011
Opening Hours
| | |
| --- | --- |
| Monday | Closed |
| Tuesday | 10 – 8:30 |
| Wednesday | 10 – 5:30 |
| Thursday | 10 – 8:00 |
| Friday | 10 – 5:30 |
| Saturday | 9 – 3 |
| Sunday | Closed |